Interest to sell, lease or buy commercial real estate? Consult a specialist!
---
Are you looking to sell or lease your commercial property?
We are a commercial property specialty firm with in-depth market knowledge and the strategies and programs in place to find the right buyer or tenant for your project. When you hire us to represent your interests, you can have peace of mind that we work hard to get results.
Have you been considering some moves to simplify or expand your portfolio?
Working with a trained commercial-investment specialist who is on your side and representing your interests can be a key factor in achieving your financial goals. As your professional representative, our first responsibility is to you as our client. We provide genuine accountability and are aligned to maximize your position.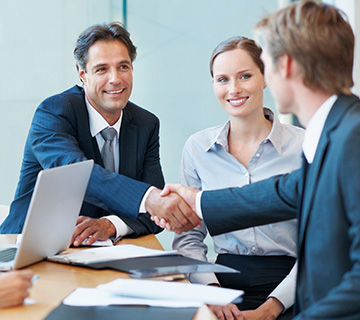 Is your company looking for commercial space to house a small business or a large corporate facility?
We'll help you find the qualified property or space that meets your criteria. Locating the right space for your business is a critical success factor and should be given the attention it deserves.
Are you an investor searching for a suitable property for a 1031 exchange?
Work with an experienced commercial broker who is knowledgeable about facilitating exchanges! We can help you find a property that has excellent exchange potential.